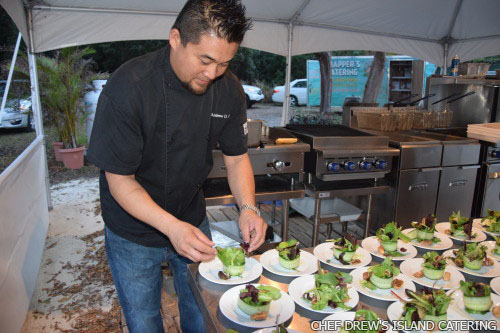 We help focus your vision for the event and we understand budgets, whether they are large or small.  We excel at accommodating dietary concerns, restrictions, allergies and specialized children's menus.  We take pride in choreographing our food and beverage service to coordinate with the schedule of your special event and, to further personalize your experience, we offer food and beverage tastings whenever possible.
Our priority is understanding your vision.  While we are meeting your needs, we are doing a lot of behind the scenes work as well.  Our experience and expertise working with chefs allow them to focus on putting their best food forward.  We ensure your event is staffed and supplied properly from servers, bartenders, and barbacks to corkscrews, muddlers, and other tools of the trade.
We work closely with site reps, event planners, and any other participating vendors, and we are completely responsive to the needs of your venue.  After designing your menu, we ensure professional service by adhering to all safety and legal guidelines.  We are licensed and insured in the State of Florida.